Funky Business Cards
Just ordered some cards for Critical Focus. Not the standard boring business cards, but some pretty cools ones from Squiz Cards. Heaps of styles and options to choose from or just design your own.
I guess they are really more of a quick contact card than a business card, although you could put all the normal business card details on them.
My initial order was for this one;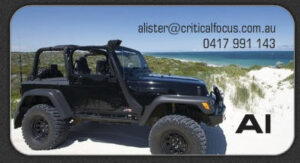 But think that I will order some like this as well;